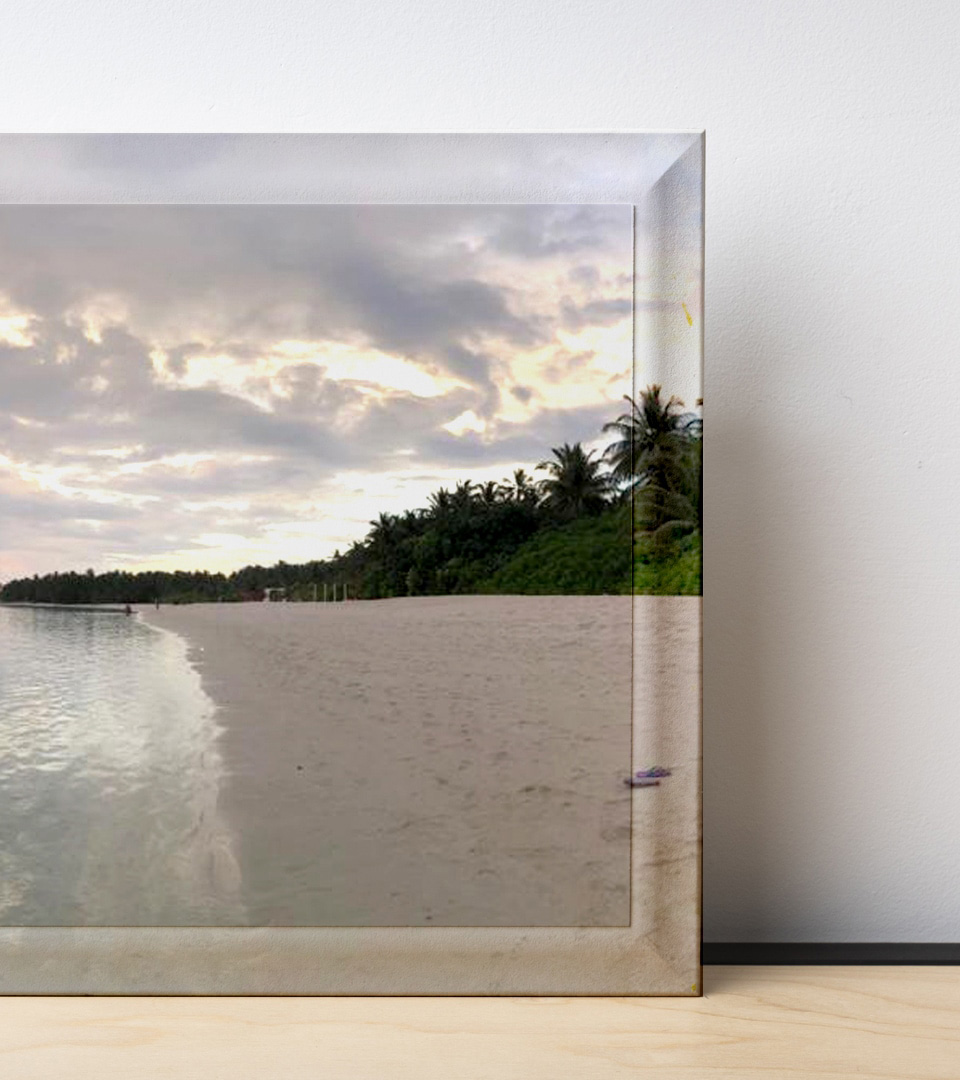 These pictures have a frame, but you can't see it, or rather it's printed!
They are made on wood or forex panels, where the picture and the frame are combined in a single
element on which the image can be directly printed.
Available in various sizes, this patent allows total product customisation.
For more information